Ceramic Trivet, Tile Trivet, known as the underlay, protects the floor by being placed under everything that is hot in our time. Pots, teapots, pans, etc. You can use it for anything high temperature you can think of. The use of a Ceramic Trivet, Tile Trivet is necessary to prevent damage to your table, tablecloth and counter. Therefore, it is necessary to have at least one in every house.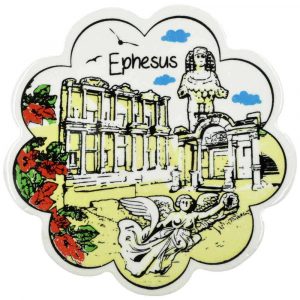 If we make a few suggestions for the construction of the trivet:
You can get your Ceramic Trivet, Tile Trivet from many stores or you can make it yourself according to your taste and with the materials you have at hand. In addition, with the trivet you make, you will also contribute to the decoration of your home.
Another suggestion is to make trivets with very stylish ropes. Choosing large ropes will make your job easier. You should cut MDF in the dimensions you want for your trivet. You should firmly stick the end of your rope in the middle of the MDF. You should wrap your rope around the middle point you have pasted, while doing this, you should stick your rope on the Mdf. Similarly, you need to glue between the ropes. When you cover the MDF from the whole, you can cut the end and stick it under the rope. If you used a very thick rope, you can fix it by sewing the end.