There are always confusing questions about how to clean the cups that provide the elegant presentation of delicious coffee, tea and additionally beverages. Because these frequently used materials darken easily over time, become stained, in short, they become unusable.
In these periods, it is desired to obtain brighter, clean and lively cups as in the past. So a few detailed tips on how to wash a cup need to be known. So what are they?
In addition, a similar process can be performed with white vinegar. A little vinegar is poured into the half of the cup, and then the inside of the cup is wiped clean by rubbing again with a sponge. A whiter and brighter cup will be obtained.
However, after cleaning the cup with vinegar, warm water is poured into the cup and waited for a while, and then it is poured. This way, the vinegar smell will pass faster.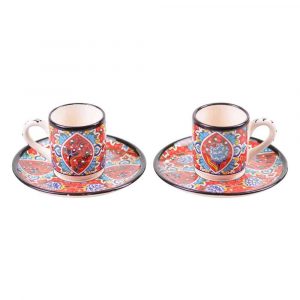 It is never recommended to clean the mugs that are darkened, stained or exposed to similar dirt and dust with bleach. Although it provides quick removal of stains, it may leave residue, residue or residue in the cup. This may cause an unhealthy drinking pleasure during the use of the cup.
If the daily cleaning of the cups is mentioned, it would not be wrong to say that almost everyone provides this cleaning with water and detergent. Of course, this method, which is quick and easy in daily cleaning, is not wrong.
However, in general, darkening may occur in the cups that are cleaned only in this way and left to be rinsed. In these periods, it will not be enough to clean only with soap and water or using detergent.
Then the remedy is the use of carbonate. For this application, 2 teaspoons of baking soda is poured into the cup and half the cup of hot water is added to it. If the cup is not a coffee cup, but a slightly larger teacup, then of course the amount of carbonate to be used will need to be slightly more. Afterwards, the inside of the cup is rubbed and wiped with a sponge. The darkened surfaces will pass, and a brighter and whiter cup will be obtained.