Ceramic Bowl, Tile Bowl, Glass Bowl are products produced in Turkey, whose design is kept in the foreground.
Ceramic Bowl, Tile Bowl, Glass Bowl are striking in terms of both decorative and usage with their modern look.
With its ceramic bowl texture, the feeling it gives from the first hold will be a favorite of you and your guests. Ceramic Bowl, Tile Bowl, Glass Bowl are more ostentatious than other bowls.
For ceramic bowl cleaning, hand washing, not machine, should be your first choice. Hand-washed Ceramic Bowl, Tile Bowl, Glass Bowl will last much longer.
Ceramics embroidered with Türkiye motifs are produced and designed specifically for food and beverages.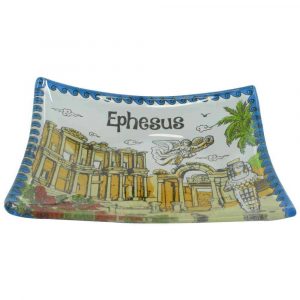 Necessary processes for cleaning and polishing the ceramic,
Rinse the ceramics you wiped with a lot of water and then dry them well with a dry cloth. Thus, there will be no lime or water stains on the ceramic.
The smell emitted by the vinegar used in the mixture will disappear a few minutes after the last rinsing process. If the smell is still there, it may be beneficial to repeat the rinsing and drying process once more and to ventilate the environment.
First of all, add enough vinegar and sodium bicarbonate to the warm water in our bowl and mix well, make sure that the ingredients dissolve well.
Then, after dipping your cloth into the mixture and making it moist, wipe the ceramic well without pressing too much.
After the process, you will see that your ceramic is as bright and clean as before.
Necessary materials for ceramic polishing and cleaning process
A little bit of vinegar
cleaning glove
A microfiber cloth for lint removal
A bowl of warm water
A pack of sodium bicarbonate