Doormats are a beautiful decorative item we use to welcome guests. Door Mats, together with their designs, will offer a warm welcome with a smile on the faces of your guests who come to your home. With many humorous and entertaining designs of our Turkish Made Mats, your guests will start having fun before they enter your home. You can find many design front door mats at Allamex.
Our front doormats, which offer a humorous approach, will be the first decorative element to cheer you up as you enter your home from your bad day.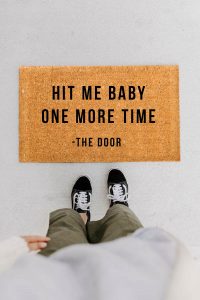 Why are door mats used?
It also has a dust-retaining feature rather than the warm welcome of door mats. Along with the raw material used, the door mats you can find at Allamex are of high quality and trap all dust and dirt. It provides ease of use with the non-slip base of the front door mat. Door mats also have a high rate of trapping of microbes that we carry under our shoes. High quality Turkish-made front door mats produced with Coco Raw Materials have maximum dust and dirt holding success.
By purchasing wholesale doormats, you can present our Turkish-made doormats to your customers with its design and quality in your own shops and online sales.
The first impression of your guests coming to your home will start at the door and your guests will enter the house in a cheerful and positive way with your door decorations and door mats.
You can find door mats in 3 different sizes at Allamex.